Anti Static Foam Products with Reasonable Price in China
Views: 606 Update date: Nov 17,2021
We Suzhou Sinkery Electronic Technology Co.,Ltd. are a professional supplier and exporter of anti static foam products with reasonable price in China. We are adopting advanced technologies and equipment, try to gather, control and keep the prominent & excellent engineers, resources, technology factories in China. We are sticking and developing the advanced technologies and goods in order to meet the gradually aroused new anti static foam demands and markets on the industry lines of chemical engineering, mechanical, electronics, automobile, construction, pharmaceutical etc.
We mainly manufacture anti static foam with professional services under reasonable & competitive price. We can also help you source the different anti static foam according to the buyer is different requests. We thank to all of our trained employees and believe that we shall become the important supplier and exporter on the line of anti static foam products in the international market in the foreseeable future.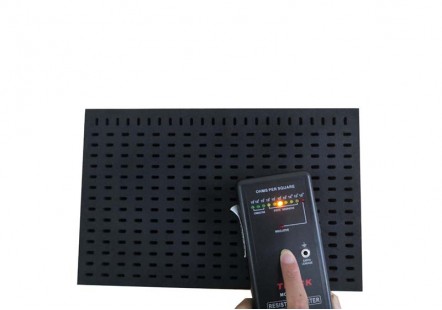 Our factory is the largest anti static foam material & products manufacturing center in China with yearly production capacity of more than 60, 000 tons of compound & 30, 000 tons finished products. Our advanced staffs and engineers persistently supplying our clients the premium quality, competitive price as well as considerate after-sale services. Our anti static foam have sold to more than 50 countries covering South East Asia, North America, South America, Europe, Oceania, Africa, Middle East and other regions throughout the world.
Our anti static foam range is flexible and varied from commercial grade, economy grade and premium grade with Chinese standard and other country is standard or under the different requests and drawings from the buyer. We do also help our clients in voles in other request goods according to their special request as we are Chinese and very know well the Chinese market with our profuse produce, sale, purchase and export experiences, we are very convenient and glad to help our clients connect with other Chinese anti static foam manufacturer and factory. All the above anti static foam products are supplied in multiple specifications in order to optimally meet our clients specific requests.
As a worldwide anti static foam importers, wholesalers, distributors, Sinkery welcome the clients to visit our factories and discuss long-term partnership. Your gracious comments will be our fresh motivation and encouragement to driving us to be top anti static foam supplier and exporter in this world. Our service catchword is "EXCELLENT QUALITY SINCERE SERVICE". We hope that we shall become your best ideal business partner and reliable friend! Our goal is becoming the friends of our real & potential customers, and our friends can be found everywhere in the world!